NECTIRA is the last of her species, out to explore, reclaim and regrow a procedurally generated, 10-island world, invaded by the vile Yarku. At her disposal will be an arsenal of randomized elemental traps, super-powered gemstones, and revived creature species.
---
Planned Features:
Hundreds of Trap Combinations to Unlock and Place on the Battlefield.
120 Gemstones (Special Abilities) Combinations to Collect.
10 Islands (Stages), Generated from 4 Realm Types.
Over 100 Procedural Battlefields (Levels), Every Play Through.
12 Handcrafted Boss Battles and Resulting, World-Changing Events.
16 Ways to Upgrade and Customize Nectira's Abilities and Attributes.
Story that Unfolds as Level and Stage Victories Heal the World and Revive Raeos' Lost Species.
"Monsters vs Demons" narrative, told through dozens of other-worldly characters, using animated comic scenes.
Dozens of Species to Bring Back to Raeos, and onto the Battlefield.
Hoards of Uniquely Vile and Diversely Cunning Yarku to Battle.
Roaming Yarku Mobs and other Encounters with Special Rewards.
Full Controller Support.
Pixel Art and Digital Music, Reminiscent of the SNES/Genesis Era.
Frequent Updates via Early Access: Enjoy the Game as it Evolves!
---
This game is currently in Early Access, with the intent to finish it in 2017.
Monthly development builds will be yours every month between now and then if you purchase this game now. You will also receive a Steam Key when the game is available on Steam.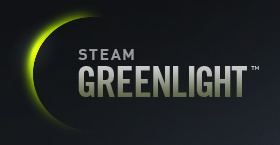 ---
Connect:
facebook.com/Nectira
Become Friends. Help Spread the Word!
Feedback Form
Report Bugs or Other Issues.  Offer your input, ask a question.